SKU:
D057A-KIT-SMOK-NORD-BW
One of the best selling pods on the market, the Smok Nord is a button triggered pos device, with a large 1100mAh battery, meaning it packs more power that most mods of its size. It's equipped with two exclusive coils, the Nord Mesh 0.6Ω coil and Nord regular 1.4Ω coil; one is perfect to for massive vapor; the other for an excellent MTL experience.  A perfect size, with an added E-Liquid viewing window, so you can always keep your tank topped up!
Contents:
1 x Nord Mod with 2ml tank
1 x 0.6Ω mesh coil - for sub ohm vaping
1 x 1.4Ω regular coil - for MTL vaping
1 x USB Cable
1 x instruction manual
BUTTON OPERATION 
Unlike many pod system devices, the Nord is a button-triggered one, you need to fast press the button five times to power on the device and long press the button to vape. Same operations with box mods.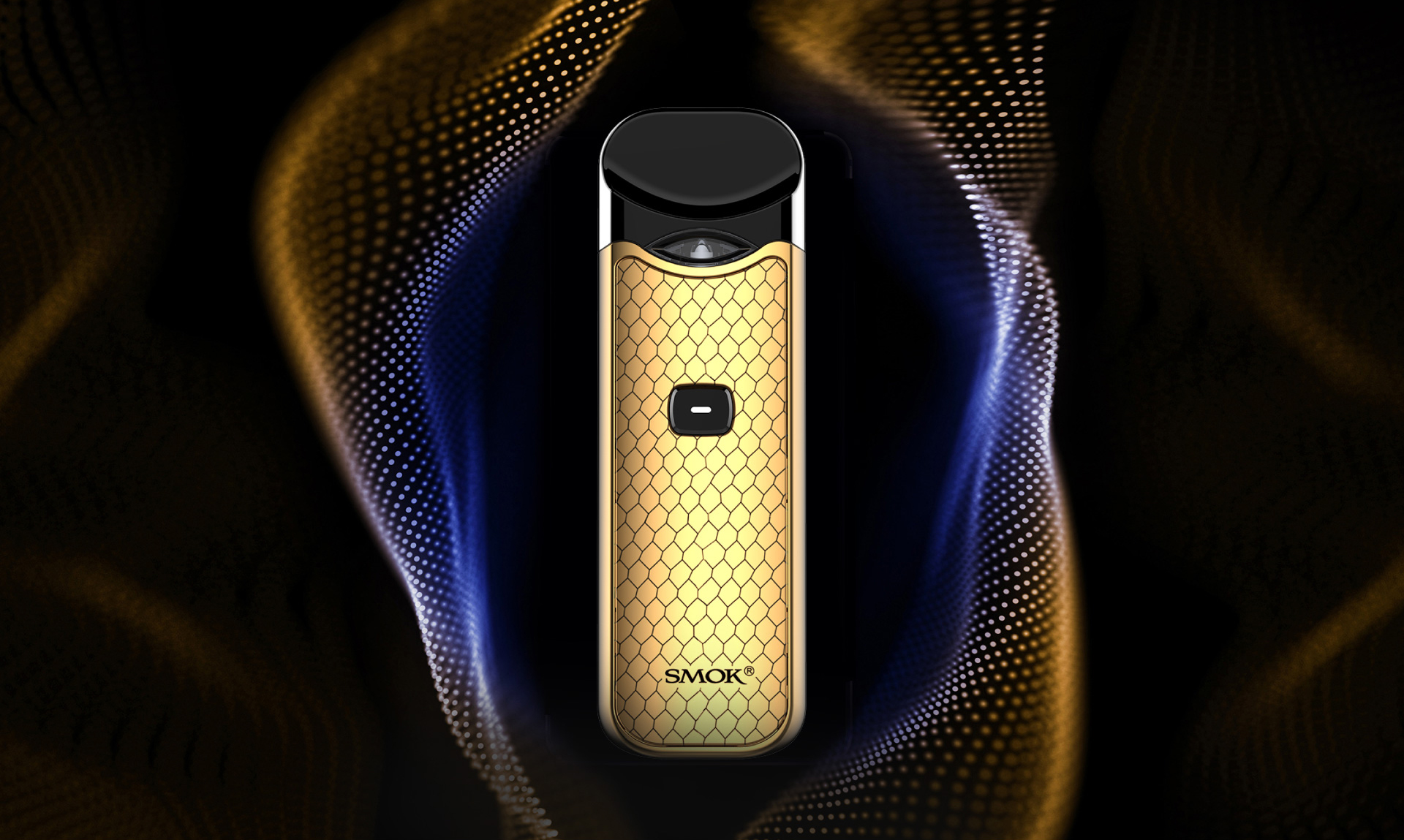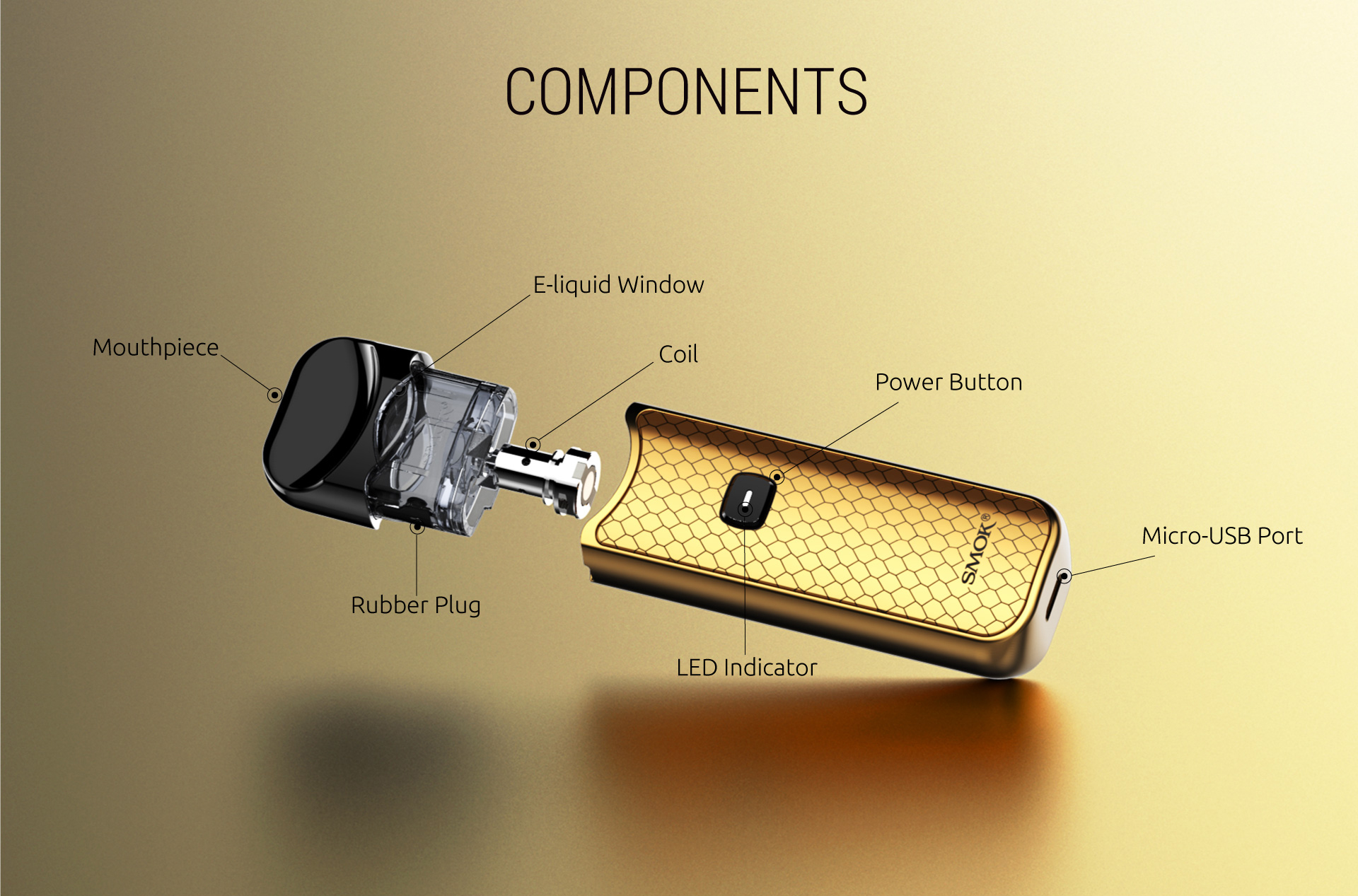 IMPROVED MOUTHPIECE
Nord's mouthpiece continues the duck-billed design, but it also has a great improvement, 
with a lip curve on it, this mouthpiece could perfectly fit your mouth and offer better user experience.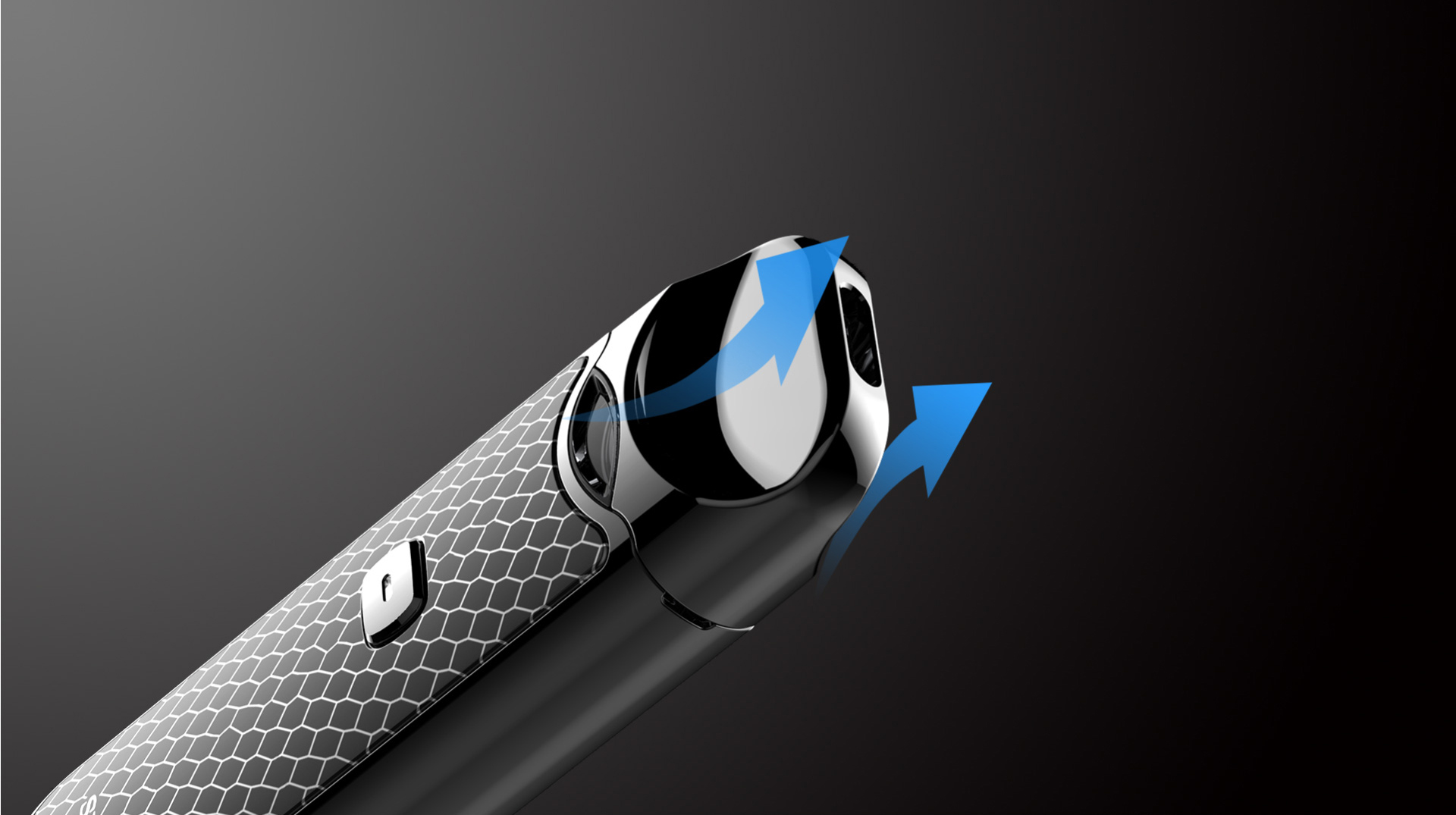 MULTIPLE COIL CHOICES
In this kit, there are two coils included: Nord 0.6Ω mesh coil and 1.4Ω regular coil. The 0.6Ω mesh coil is specially designed for sub ohm vaping, it has a large mesh design, allowing for faster heating and more vapour. The 1.4Ω regular coil is designed for Mouth-to-lung (MTL) vaping, for a satisfying throat hit.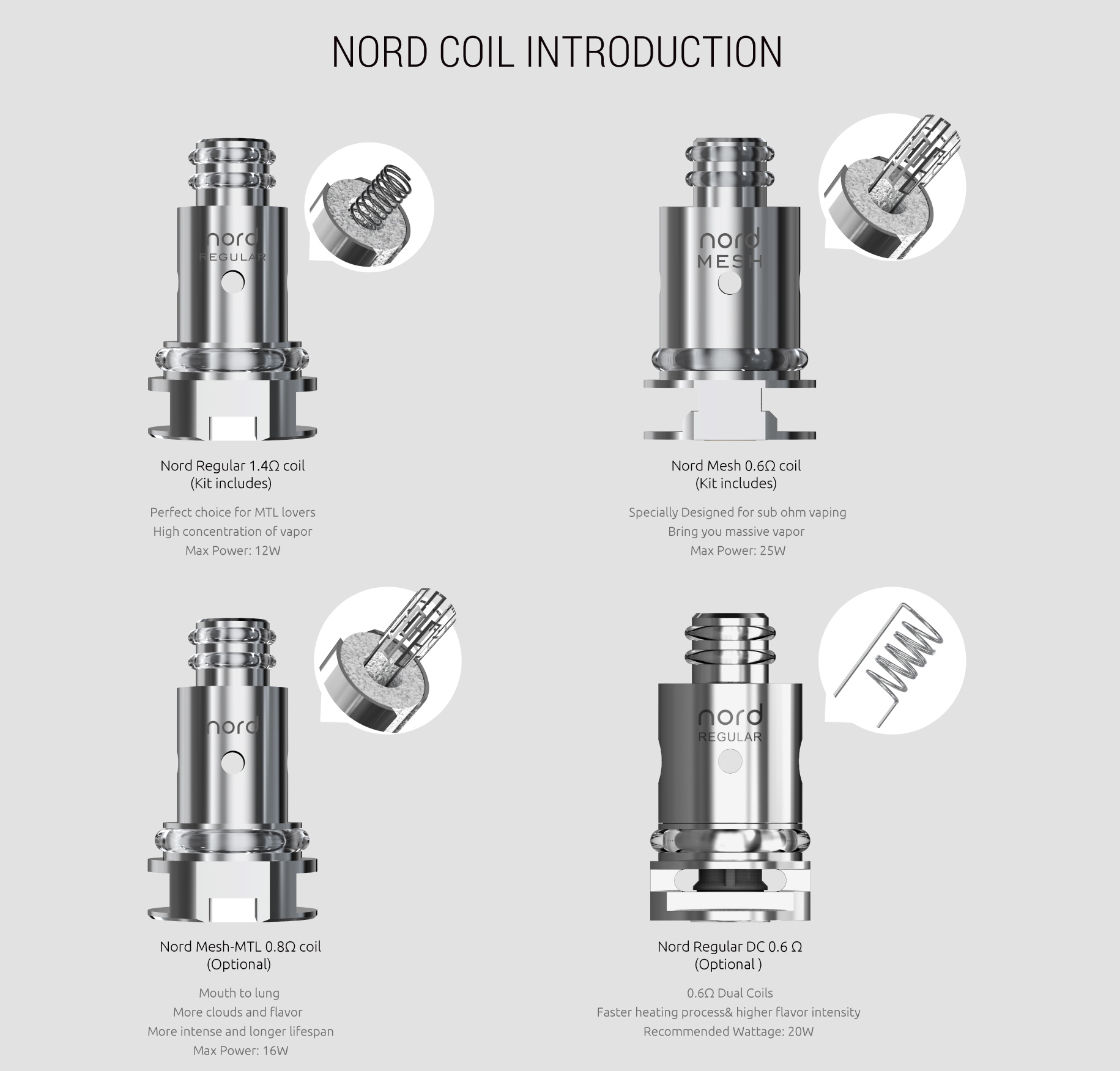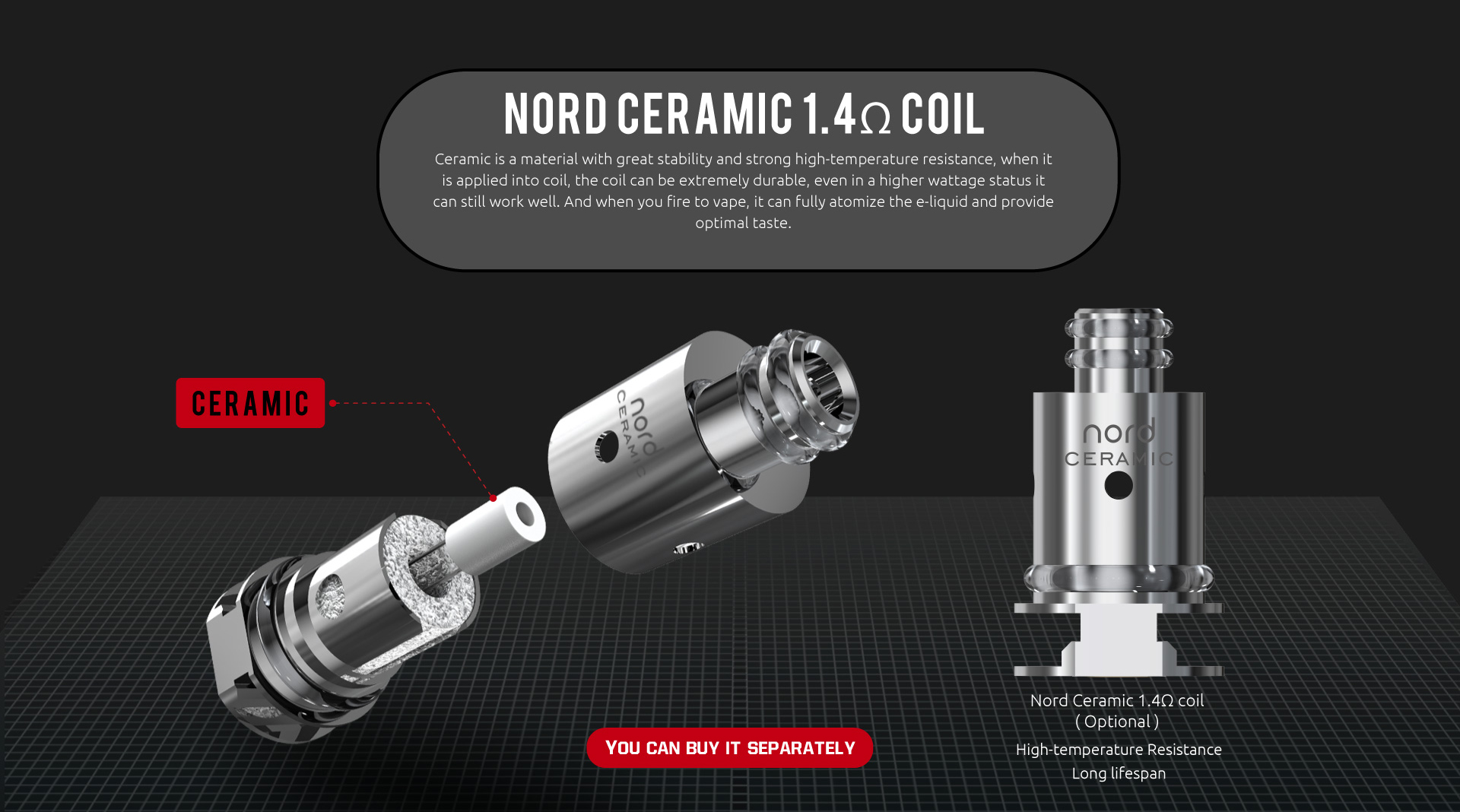 INTELLIGENT BATTERY LIFE INDICATOR
When you press the LED button twice, a red, orange or green light will be on. 
Red light = battery power is less than 30%
Orange light = battery power is 30-70%
Green light = battery power is 70-100%.
The battery life LED button is a great function for displaying your battery life and indicating when you need to recharge your device.